600 Series - Synchron K Mount
Deep Pear Shaped Gearbox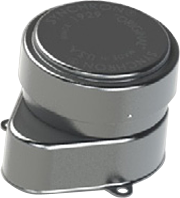 Typical Applications
Damper Controls
Clocks
Valve Controls
Mechanical Timers
Time Stamps
Chart Recorders
POP Displays
Synchron 600 Series, K mount, AC timing motors offer all of the features of our C mount unit but the deeper gearbox allows more room for gearing so that we can achieve those extra slow speeds. The K mount unit can be geared down to a speed of 1 revolution per week. Various windings for either 24, 110 or 220 VAC and 50 or 60 Hz permit a wide range of application power sources. Shaft torque, rated at 1 rpm, ranges from 8 oz-in to 40 oz-in depending on the selected winding and the wattage rating (3, 4, 5 or 6 watts). Maximum dynamic torque is generally limited to 30 oz-in with a static output torque limit of 90 oz-in. The motor is permanently lubricated and requires no maintenance during its lifetime. Gear material has been selected for the quiet operation and long life required in time measurement instrumentation and event recording applications.
Additional Product Details
Synchron K Mount Outline Drawing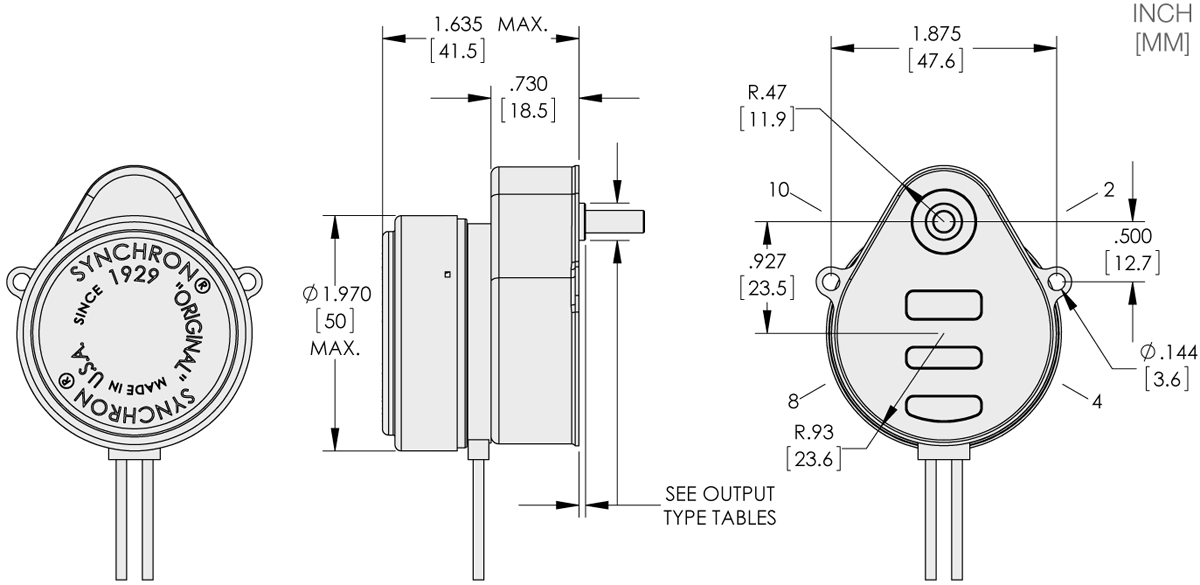 Synchron K Mount Standard Options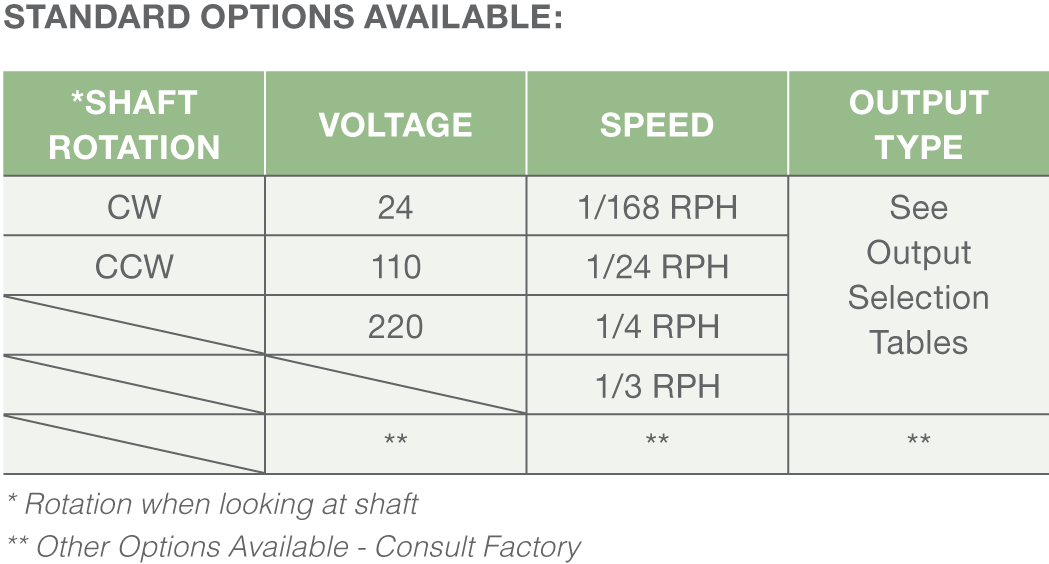 Synchron K Mount Performance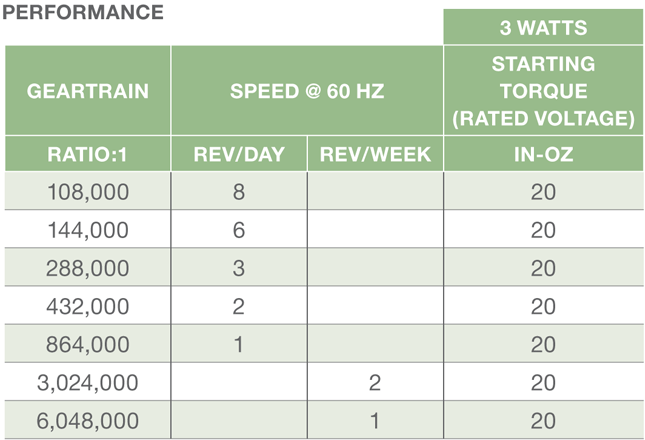 Synchron K Mount Motor Options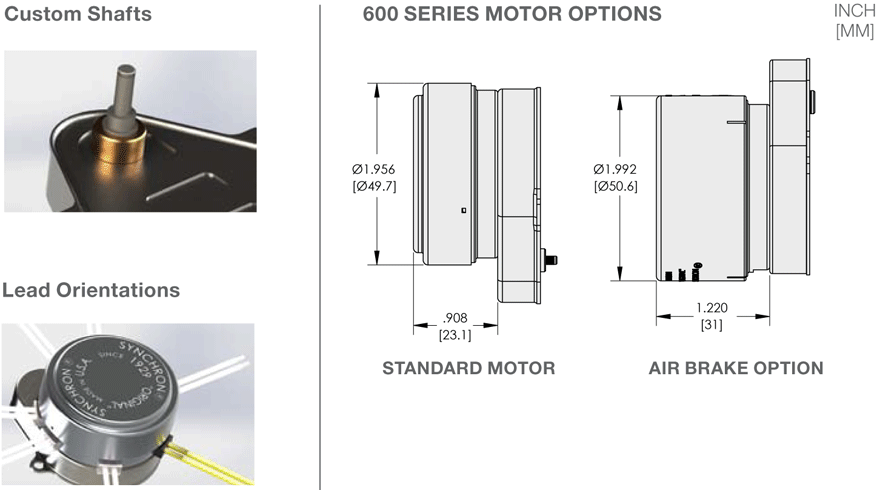 Synchron K Mount CAD
Login Required to Access!
For access to our CAD, please submit your name and email address